November 24, 2021
Mindful Shopping: Fyne's Checklist for Conscious Consumers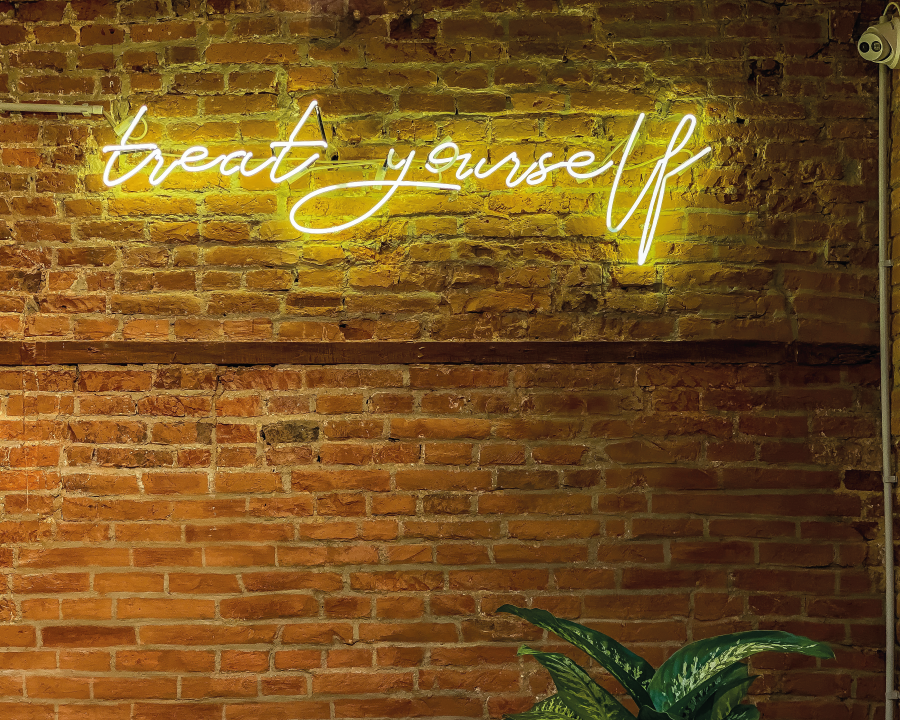 The holiday season is here, a time for families to come together to eat, celebrate, and treat each other with thoughtful gifts. However, alongside it comes the sale season, with days like Black Friday and Cyber Monday ever-growing in popularity. During this time, consumers rush to the shops to get discounts on their favourite products and to feel the buzz of prices slashed on their gift list. Sadly, this crazy sale frenzy breeds overconsumption, a culture that is not part of a sustainable lifestyle.
Instead, we hope to encourage you to be a conscious consumer with Fyne's mindful shopping checklist. Here are our top tips this holiday season so that you can gift intentionally and protect planet earth.
How can you be a conscious consumer?
The fast fashion industry is one of the most significant contributors to climate change, continuing to put pressure on the planet's resources every day. Through marketing schemes and sales culture, fast fashion brands have encouraged us to become a 'buy first, think later' society that covets seasonal trends and impulse purchases which we later discard. What's more, sales culture is continually fed to us as consumers, making us feel guilty when we do spend money and pushing us, instead, to wear our discounted piece like a badge of honour.
In contrast, conscious consumers shop mindfully, thinking carefully about the item in question. Part of this is researching sustainable brands and product origin. For example, who has made the piece, and was it manufactured ethically and sustainably? In thinking consciously, we connect with our items, buying with a responsible mindset that is better for the planet and its people.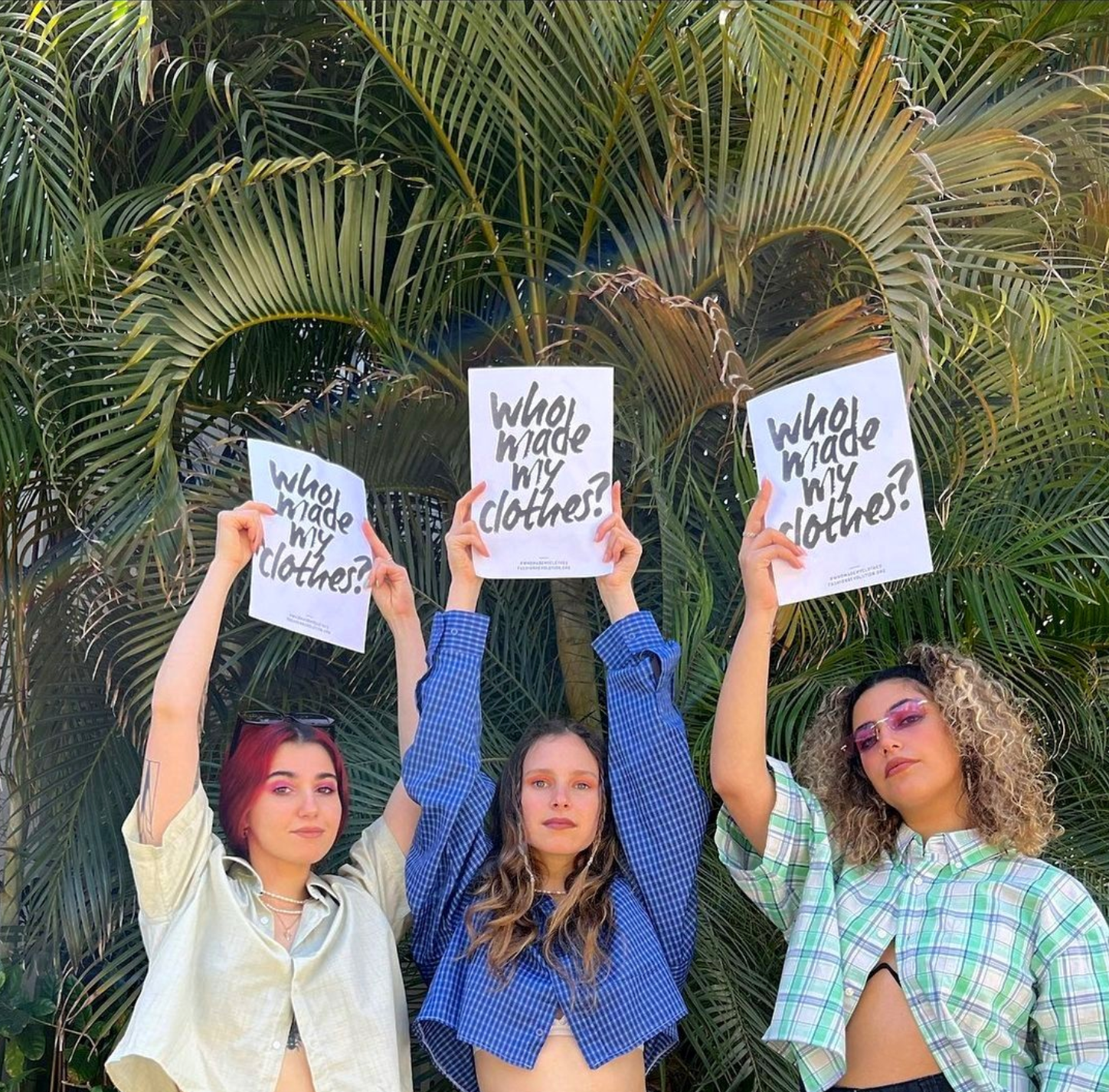 Q1: Do I need this piece?
We often shop in line with seasonal trends, buying impulsively and discarding later. Instead, before you buy, imagine the piece in your wardrobe. Can you match it with other elements, and can you see yourself wearing the piece in five years? If you can't visualise it, reconsider the purchase. 
Before you pay: Do you already have a similar item in your wardrobe that you can wear again? Or perhaps you have clothing or jewellery you can repurpose? It's amazing what a little creativity can do to spruce up your wardrobe!
Q2: Am I only purchasing this item because it's discounted?
Have you ever felt a thrill when you first purchase something new, only for it to dissipate a day later? Black Friday and Cyber Monday take advantage of this feeling, encouraging consumers to get their shopping hit by offering discounted prices. This just makes you want to buy more items rather than investing in good quality pieces that will last a lifetime. 
What's more, it's impossible to produce items at this low price when you factor in materials, wages, and manufacturing costs. Somewhere corners are being cut, and it's usually staff in developing countries that suffer due to our impulse buys.
In thinking consciously, we connect with our items, buying with a responsible mindset that is better for the planet and its people.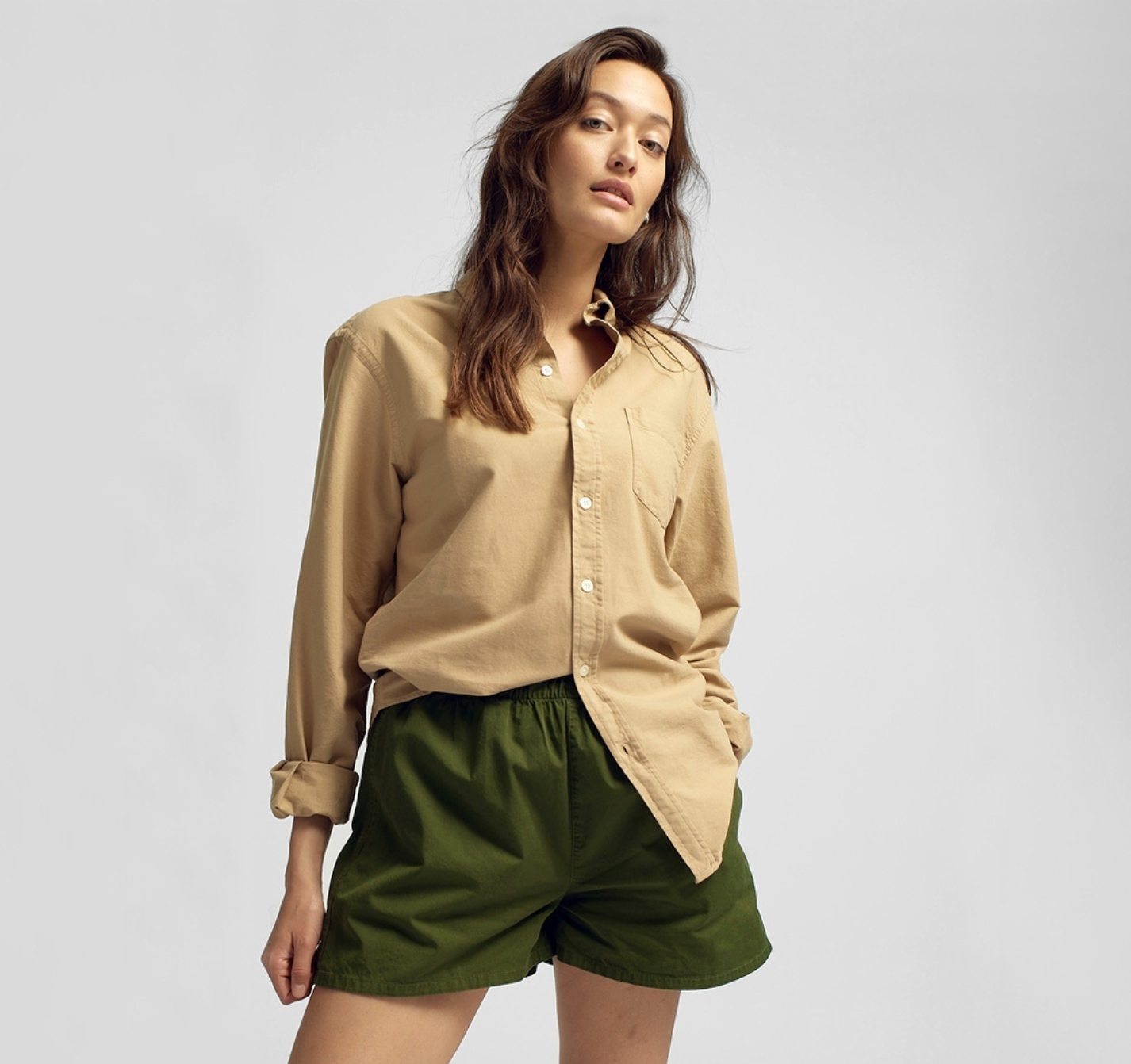 Q3: Is the item manufactured sustainably?
Conscious consumers research brands and ask hard-hitting questions when it comes to purchasing. It's vital that brands are transparent and clearly show us the process from creation and manufacturing to purchase. 
When you go to a company's website, do they have information on sustainability? Can you see if their workers are paid fair wages? Do they also use good quality, responsibly sourced materials? You can use some great resources, like 'Good on You', which provide sustainability and eco-ratings on worldwide brands.
A note from Fyne: Beware of sustainable buzzwords and greenwashing practices. 
Fast fashion brands may use sustainable buzzwords (like 'eco' or 'green') in their marketing to create the illusion that they're protecting the planet. In reality, this is just a marketing technique to encourage you to buy more instead of shopping mindfully.
Q4: Will I keep this item forever?
Fast fashion encourages seasonal trends and wastage; a vast amount of stock is dumped in overflowing landfills at the end of each season because it's no longer on-trend. That's why it's crucial to buy staple pieces that will never go out of fashion. As a conscious consumer, ask yourself, "Is this a forever piece that will form a part of my capsule wardrobe?". 
Mindful shopping tip: Perhaps you're shopping for a specific event? If there's not something you can already wear or restyle, consider borrowing from friends or renting from online rental websites. 
A Mindful Shopping Experience at Fyne
At Fyne, we choose not to participate in the Black Friday and Cyber Monday Sales as part of our pledge to lead a conscious, sustainable lifestyle.
By heavily discounting items, we feed into overconsumption, promoting impulse purchases and straying away from our mindful 'made to order' approach. Instead, we want to inspire our consumers to shop for life, choosing sustainable jewellery that will be passed down for generations. In consciously designing, sourcing, and producing timeless pieces, we take a future-first approach so you can look good, feel good and do good for the planet.
2022 Update
Although our birthday sale is taking place during the month of November (including Black Friday), conscious shopping is of paramount importance to us. We never wish to stray from our sustainable values, which is why all of our products are made to order, and we encourage you to think carefully before choosing your lifetime piece. 
We've also gone the extra mile this year to make our process more sustainable than ever—we're planting a tree for every order we receive, in partnership with One Tree Planted, and all of our shipments are carbon neutral. 
More from the Journal
June 13, 2023

Sustainable Summer Styling: Fyne's Complete Guide

With summer just around the corner, holiday mode is on! We've selected some of our favourite sustainable holiday destinations so you can relax, enjoy, and indulge whilst supporting conservation projects and contributing to local communities and ed...

April 5, 2023

Fyne Chats: Our New Packaging, Unwrapped

As Fyne has evolved, so has our direction—we still have the same sustainable values we started with, but now we offer an even wider range of collections, bridal pieces, custom men's jewellery, and other bespoke services. That's why we recently dec...

February 16, 2023

How Do I Choose my Diamond Shape? The Complete Guide

A diamond is a classic stone that carries a lot of symbolism and meaning, most often used for those special, celebratory pieces of jewellery such as engagement rings. There is a lot to think about when choosing a diamond, from the size to the clar...

December 14, 2022

New Year, New Intentions: How to Achieve Your Goals in 2023

As 2022 comes to a close, it's time to reflect on what has passed, acknowledge our personal growth, and set new challenges for the year ahead. With this in mind, we're using December as our month of intentions—channelling a conscious yet determine...

December 5, 2022

Christmas Gifts for Every Style (2022 Guide)

Christmas is nearly here, and you've decided you want to gift as consciously and intentionally as possible this festive season. With only a few weeks to go, we've put together a Fyne gift guide—designed to pair our favourite pieces with your favou...

October 7, 2022

Choosing the Perfect Engagement Ring: Fyne's 5 Top Tips

Thinking about proposing but not sure where to start?  Here are our five tips! You've decided to take your relationship to the next level and are ready to propose to your partner. First of all, congratulations! This is a huge step in your lives to...

September 30, 2022

How to Secretly Measure Your Partner's Ring Size

With proposal season approaching, it's time to talk about engagement rings. December is the most popular month for proposals—with the holiday season cheer and the new year, it's the perfect time to get down on one knee. So with only a few months t...

August 18, 2022

Fyne Chats: Rebranding for the Future

Continuing our series of Fyne Chats, we sit down with our very own Founder, Aya Ahmad, to talk about Fyne's rebranding (completed by boutique design studio MAISON 024 in Dubai). Aya discusses her visions for the future, her inspirations, and her p...

February 25, 2021

Keep Your Beach Clean: 6 Tips For a Plastic-Free Beach Day

Beach season is in full swing and there's no better place to kick back, relax, and enjoy the sweet sounds of the ocean. Keeping the beach clean and preserving beautiful marine life has never been more important in a world of 'plastic-addiction'. S...

August 14, 2022

Fyne Chats: International Women's Day 2022

For International Women's Day 2022, we reached out to some of our Fyne Friends and Clients to raise awareness on achieving a gender equal world. We chatted about their passions, the recent challenges they've faced, and stereotypes they'd like to c...

November 24, 2021

Mindful Shopping: Fyne's Checklist for Conscious Consumers

The holiday season is here, a time for families to come together to eat, celebrate, and treat each other with thoughtful gifts. However, alongside it comes the sale season, with days like Black Friday and Cyber Monday ever-growing in popularity. ...

August 14, 2022

Fyne Chats: 'Less Ego, More Eco' With Reem & Natalya Kanj

How do we make sustainability a part of our consciousness? We sit down with Reem and Natalya Kanj to discuss just that. The forward-thinking sisters are co-founders of Ego & East: a talent management agency born from their accomplished years i...
@fynejewellery
@fynejewellery
@fynejewellery
@fynejewellery
@fynejewellery
@fynejewellery
@fynejewellery
@fynejewellery
@fynejewellery
@fynejewellery
@fynejewellery
@fynejewellery
@fynejewellery
@fynejewellery
@fynejewellery
@fynejewellery
@fynejewellery
@fynejewellery
@fynejewellery
@fynejewellery
@fynejewellery
@fynejewellery
@fynejewellery
@fynejewellery
@fynejewellery
@fynejewellery
@fynejewellery
@fynejewellery
@fynejewellery
@fynejewellery
@fynejewellery
@fynejewellery
@fynejewellery
@fynejewellery
@fynejewellery
@fynejewellery
@fynejewellery
@fynejewellery
@fynejewellery
@fynejewellery
@fynejewellery
@fynejewellery
@fynejewellery
@fynejewellery
@fynejewellery
@fynejewellery
@fynejewellery
@fynejewellery