ring size guide
Getting the right ring size can be tricky - but we're here to help you make sure you do this correctly!
How to measure your ring size?
To find your ring circumference, you'll need a pen, ruler, and a piece of paper or string. The circumference is the measurement around the base of the finger and is the best way to get an estimate for your ring size.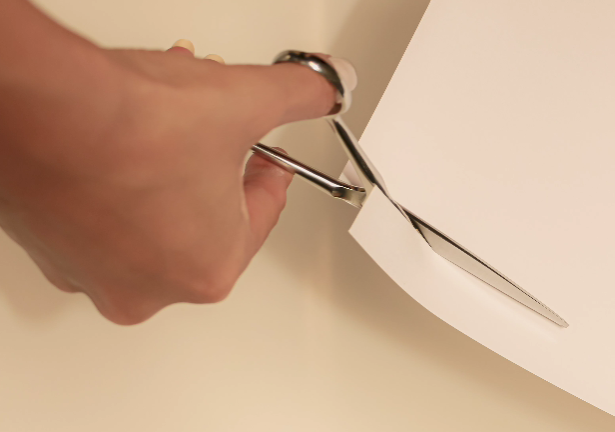 Step 1
• Cut a strip of scrap paper or use a thin string.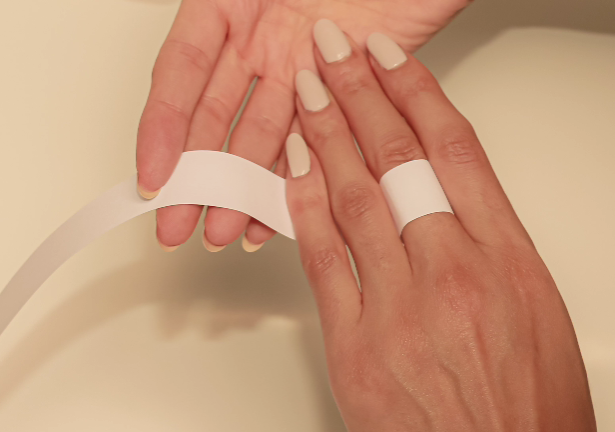 Step 2
• Wrap the paper (or string) around your finger so it sits snug. It's important to try to be as accurate as possible.
• Make a mark where the paper meets.

Step 3
• Lay the paper flat on the table.
• Measure the distance with a ruler (in mm).
• Use the chart below to convert the millimeter distance to a ring size.

Tips for getting the right ring size
1.Our dominant hands are (usually) slightly larger, so make sure to measure the correct hand you want to wear the ring on.

2. Our hands tend to change size throughout the day and are dependent on the surrounding environment. Hot temperatures will make your fingers expand, while cooler temperatures will cause them to shrink. Measure your ring size at the end of the day to get the most accurate result.

3. Rings with thicker bands will feel tighter - so you may want to select one size larger for thicker bands.

4. Remember, if you have any doubts you can always contact us.
What's your size?
Unfortunately we couldn't find the right size for you.
FIND YOUR SIZE
We work with EU sizing for all our rings.
If you need to convert your ring size to EU sizing, please use the table below.
International Ring Size Conversion Chart
Do you own an existing ring and want to find out its size? Download our handy guide below.
RING SIZER GUIDE