June 13, 2023
Sustainable Summer Styling: Fyne's Complete Guide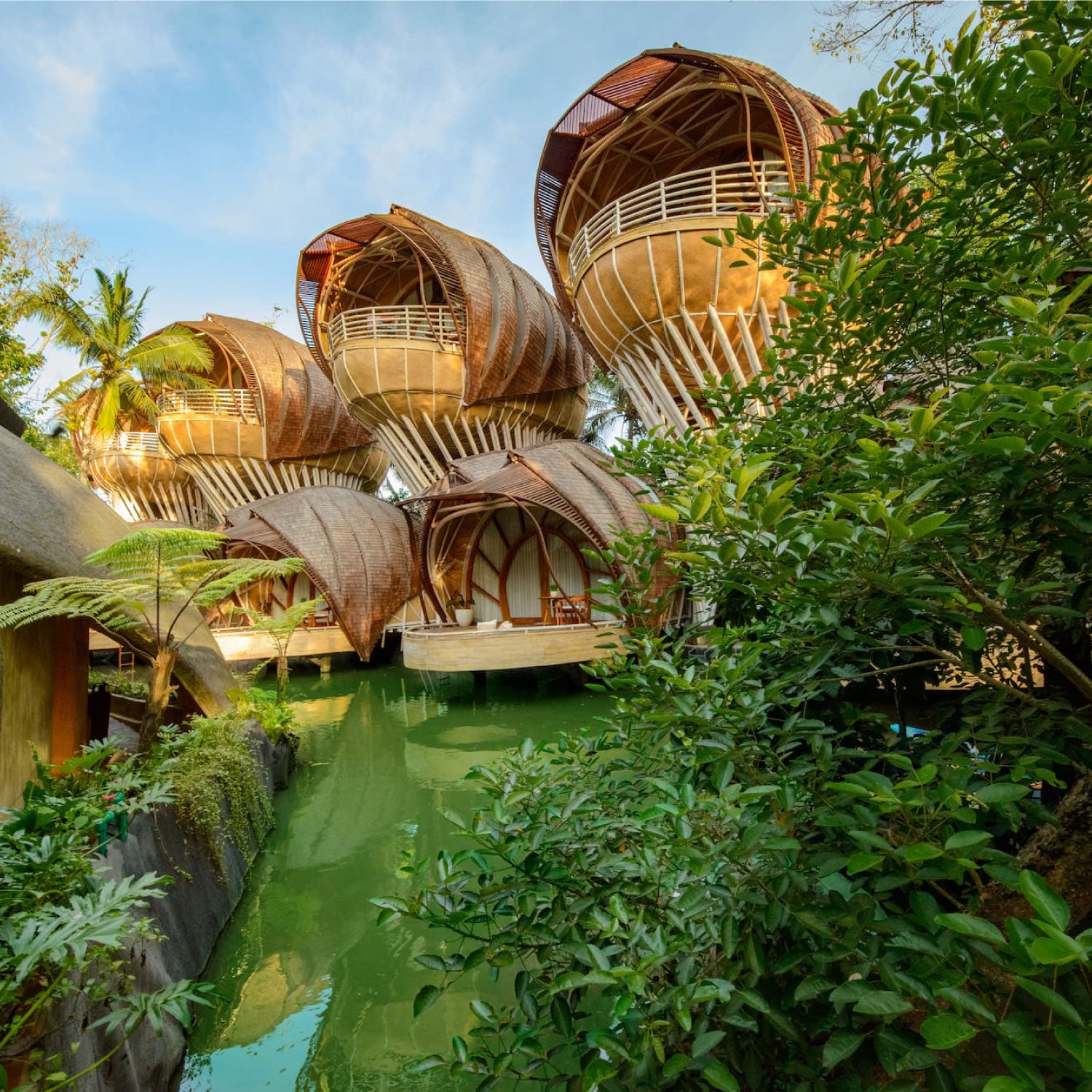 With summer just around the corner, holiday mode is on! We've selected some of our favourite sustainable holiday destinations so you can relax, enjoy, and indulge whilst supporting conservation projects and contributing to local communities and education.  
Whether you're looking to reconnect with nature, explore the coral reefs, or dive into a cultural city break, we've put together a style guide so you can pair your FYNE jewellery with a chic outfit for the destination of your choice.
Copenhagen: For those craving a city break
1
If a city break is calling you, Copenhagen is a frontrunner in eco-friendly living. Over half of the city's energy is generated by wind and solar power, and waste materials are used to generate electricity. 
With plenty of eco-friendly hotels, and 14 Michelin Green Star restaurants (awarded to highly regarded restaurants using sustainable practices), Copenhagen is a place where you can indulge whilst making sustainable choices at every turn. 
Did you know? The city of Copenhagen is heading for carbon neutrality, which they're expected to achieve by 2025. 
How to Style
Our geometric East Meets West collection is perfectly curated for chic Copenhagen style. 
Pair with: Pair the Hexad Diamond Earrings and Double Chain Bracelet, each available in three gold colours. 
Outfit inspiration: The 0.20-carat diamonds at the centre stage of the Hexad Bracelet will make it stand out alongside a neutral and blue colour palette in your outfit of choice. Style with your favourite sunglasses and an oversized blazer for a casual yet sophisticated look as you explore the city of Copenhagen. 
The Maldives: For the ocean lovers
2
If you're looking for a sustainable beach break, head to The Maldives — a collection of paradisiacal islands located in the Indian Ocean. 
The Patina resort on the Fari Islands is a sustainable hotspot, focusing on reducing waste and pollution by using renewable sources like solar and recycled water. Even the beautiful food you'll be served is organically grown or sustainably sourced for you to enjoy. Marine conservation and protection are paramount here, and guests can look forward to learning about the protection of coral reefs, all while enjoying the island's beautiful oceans and beaches.
How to Style
Add a touch of glam to your bikini and sarong beach look with the Diamond Dune Wave Bangle—an 18k gold bangle with pavé lab-grown diamonds shaped in an elegant wave. 
Pair with: The bangle is delicate yet eye-catching and the perfect way to dress up your favourite beach outfit. For a standout look, pair with the boldly cut Spiral Diamond Earrings.
Outfit inspiration: Style your pieces with a strong lip colour and an asymmetrical swimsuit for the ultimate island chic. 
Tip: Don't forget your reef-safe sunscreen before hitting the ocean for some snorkelling amongst the Maldives' beautiful marine life! 
Kenya: For the adventurers 
3
For those who want to get close to nature, Kenya is the perfect mix of adventure and natural beauty. The Governors' camp is our top pick in the Maasai Mara National Reserve, located on the banks of the Mara River. The unfenced camp allows animals to peacefully pass through the wild landscape, so you can get up close to nature, seeing animals such as wild elephants and warthogs. 
Did you know? The camp adopts a zero waste policy and a longstanding commitment to wildlife conservation and education within the local community, investing in school supplies and opportunities for local children. 
How to Style
The Compass Diamond Necklace is the ideal piece for a world wanderer, made from 18k gold and lab-grown diamonds.  
Pair with: The statement piece complements a lower-cut neckline and brings timeless elegance to your safari styling.  
Outfit inspiration: The safari is the perfect opportunity to be playful with a khaki palette; match a minimal khaki crop top with tan high-waisted shorts and style with Birkenstocks and a pair of sunglasses.
Bali: For those looking to relax and reconnect
4
Ulaman Eco-Retreat is located in Kaba-Kaba village in southern Bali. The retreat boasts a low carbon footprint and is constructed from natural materials such as bamboo, rammed earth and natural stone. The Ulaman Eco-Retreat offers a conscious place to recharge your body and mind — without sacrificing comfort or luxury. Enjoy trekking or yoga, or simply relax in the naturalised pool.
How to Style
We think Bali is best styled with the floral-inspired Dahlia collection, radiating individuality and modernity. Made with sustainable lab-grown diamonds and 18k gold, the Dahlia pieces echo the mesmerising patterns found in nature, specifically the Dahlia flower. 
Pair with: Worn together, the Dahlia earrings and the bracelet perfectly complement a sophisticated evening outfit, all whilst representing chic timelessness. For those with smaller features, the Dahlia Mini series offers a more subtle but equally stylish look. 
Outfit inspiration: For luxurious evening wear in Bali, pair a silk skirt with heeled sandals and wear your hair in an updo. 
More from the Journal
June 13, 2023

Sustainable Summer Styling: Fyne's Complete Guide

With summer just around the corner, holiday mode is on! We've selected some of our favourite sustainable holiday destinations so you can relax, enjoy, and indulge whilst supporting conservation projects and contributing to local communities and ed...

April 5, 2023

Fyne Chats: Our New Packaging, Unwrapped

As Fyne has evolved, so has our direction—we still have the same sustainable values we started with, but now we offer an even wider range of collections, bridal pieces, custom men's jewellery, and other bespoke services. That's why we recently dec...

February 16, 2023

How Do I Choose my Diamond Shape? The Complete Guide

A diamond is a classic stone that carries a lot of symbolism and meaning, most often used for those special, celebratory pieces of jewellery such as engagement rings. There is a lot to think about when choosing a diamond, from the size to the clar...

December 14, 2022

New Year, New Intentions: How to Achieve Your Goals in 2023

As 2022 comes to a close, it's time to reflect on what has passed, acknowledge our personal growth, and set new challenges for the year ahead. With this in mind, we're using December as our month of intentions—channelling a conscious yet determine...

December 5, 2022

Christmas Gifts for Every Style (2022 Guide)

Christmas is nearly here, and you've decided you want to gift as consciously and intentionally as possible this festive season. With only a few weeks to go, we've put together a Fyne gift guide—designed to pair our favourite pieces with your favou...

October 7, 2022

Choosing the Perfect Engagement Ring: Fyne's 5 Top Tips

Thinking about proposing but not sure where to start?  Here are our five tips! You've decided to take your relationship to the next level and are ready to propose to your partner. First of all, congratulations! This is a huge step in your lives to...

September 30, 2022

How to Secretly Measure Your Partner's Ring Size

With proposal season approaching, it's time to talk about engagement rings. December is the most popular month for proposals—with the holiday season cheer and the new year, it's the perfect time to get down on one knee. So with only a few months t...

August 18, 2022

Fyne Chats: Rebranding for the Future

Continuing our series of Fyne Chats, we sit down with our very own Founder, Aya Ahmad, to talk about Fyne's rebranding (completed by boutique design studio MAISON 024 in Dubai). Aya discusses her visions for the future, her inspirations, and her p...

February 25, 2021

Keep Your Beach Clean: 6 Tips For a Plastic-Free Beach Day

Beach season is in full swing and there's no better place to kick back, relax, and enjoy the sweet sounds of the ocean. Keeping the beach clean and preserving beautiful marine life has never been more important in a world of 'plastic-addiction'. S...

August 14, 2022

Fyne Chats: International Women's Day 2022

For International Women's Day 2022, we reached out to some of our Fyne Friends and Clients to raise awareness on achieving a gender equal world. We chatted about their passions, the recent challenges they've faced, and stereotypes they'd like to c...

November 24, 2021

Mindful Shopping: Fyne's Checklist for Conscious Consumers

The holiday season is here, a time for families to come together to eat, celebrate, and treat each other with thoughtful gifts. However, alongside it comes the sale season, with days like Black Friday and Cyber Monday ever-growing in popularity. ...

August 14, 2022

Fyne Chats: 'Less Ego, More Eco' With Reem & Natalya Kanj

How do we make sustainability a part of our consciousness? We sit down with Reem and Natalya Kanj to discuss just that. The forward-thinking sisters are co-founders of Ego & East: a talent management agency born from their accomplished years i...
@fynejewellery
@fynejewellery
@fynejewellery
@fynejewellery
@fynejewellery
@fynejewellery
@fynejewellery
@fynejewellery
@fynejewellery
@fynejewellery
@fynejewellery
@fynejewellery
@fynejewellery
@fynejewellery
@fynejewellery
@fynejewellery
@fynejewellery
@fynejewellery
@fynejewellery
@fynejewellery
@fynejewellery
@fynejewellery
@fynejewellery
@fynejewellery
@fynejewellery
@fynejewellery
@fynejewellery
@fynejewellery
@fynejewellery
@fynejewellery
@fynejewellery
@fynejewellery
@fynejewellery
@fynejewellery
@fynejewellery
@fynejewellery
@fynejewellery
@fynejewellery
@fynejewellery
@fynejewellery
@fynejewellery
@fynejewellery
@fynejewellery
@fynejewellery
@fynejewellery
@fynejewellery
@fynejewellery
@fynejewellery