Let's Create Magic Together!
Our bespoke service is designed with you in mind, as we take you through a step-by-step personalised experience to design the jewel of your dreams.
You will go through the design process with Fyne founder, Aya; a unique opportunity to craft your piece with the help of an expert.
The entire process can take up to 4 weeks but everything good is worth waiting for, right?
SUBMIT YOUR INQUIRY
Here's what you can expect
Step One:
Design Concept and Inspiration
To start with, we'll ask you to send us your preliminary ideas, inspiration, and any Pinterest mood boards or photos you have.

Not everyone arrives at this stage with an exact picture of how they imagine their perfect ring and that's totally ok! We'll guide you towards understanding your personal preferences and design style to find your perfect option.
Step Two:
Complimentary Consultation
Once you are happy with the initial design concept, we'll arrange a complimentary (virtual) sit down with our founder, a Diamantaire and GIA Applied Jewellery Professional, to discuss all things sparkly!

That's right, we'll be discussing your diamond ring, covering the 4Cs (carat, colour, clarity, cut), and anything else you want to know about the diamond selection process.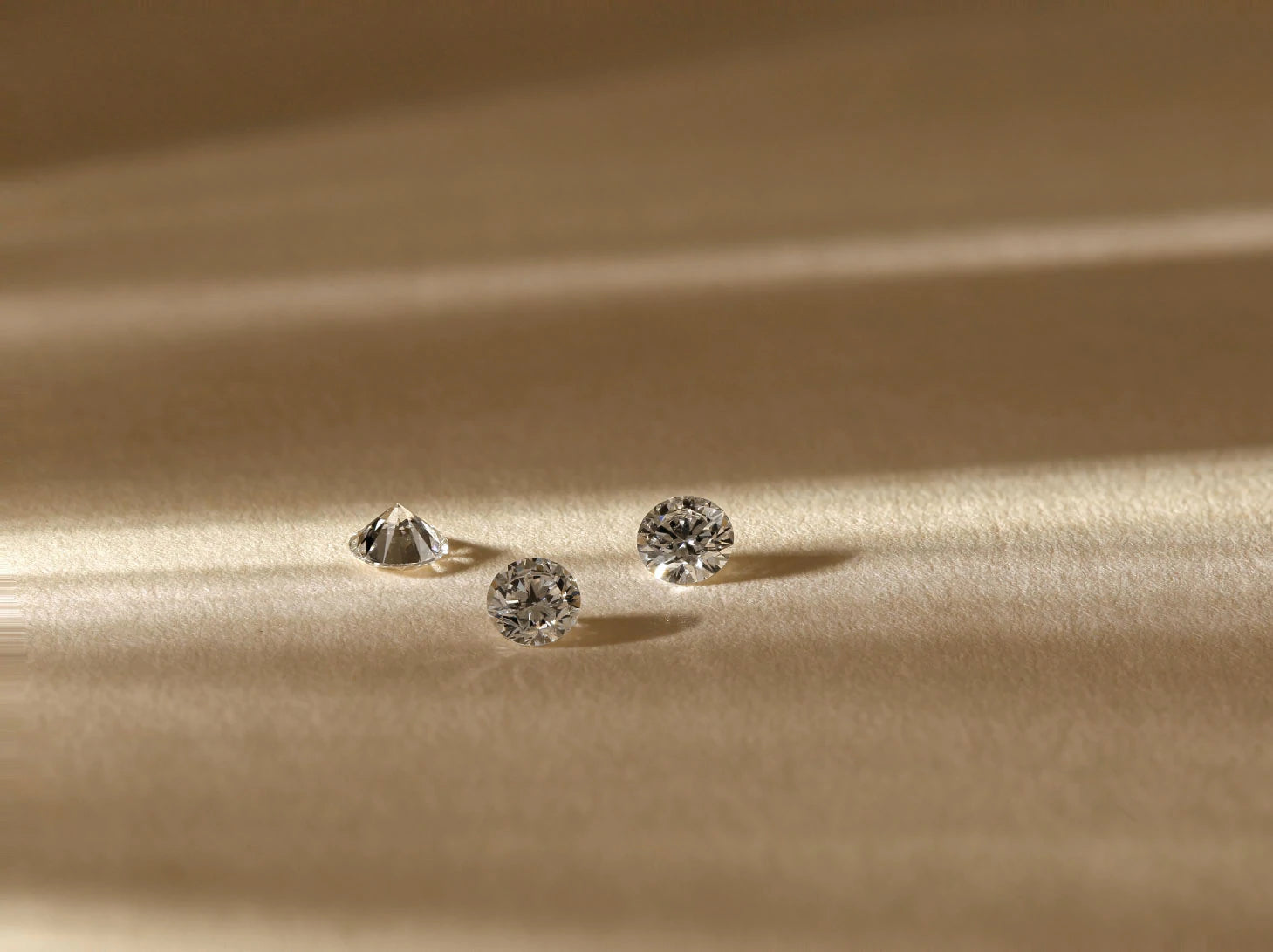 Step Four:
Select your Diamond
Together, we'll narrow down your diamond choices and handpick the highest quality diamond based on your budget and specifications. At this stage, we'll require a 50% deposit to secure your diamond.
Step Five:
Design your Perfect Ring
We love that our bespoke service gives you the opportunity to really be a part of designing a lifetime piece of jewellery! In one of the final unique stages of the process, we'll send you a 3D computerised render of your ring design. At this stage, working closely with our team of highly skilled technicians, you can amend or adjust just about anything. Only when you're completely satisfied, do we move on to production.
Step Six: Collect your Ring
Once your ring has passed through our quality control process, we require the remaining 50% payment for shipping. Your shipment is 100% insured and comes with a lab-grown diamond report as well as a certificate of authenticity from us to ensure your jewellery is 100% genuine.

Note: If you'd like to collect your ring directly from our office, this can also be arranged.

Ready to begin the bespoke process?
START THE JOURNEY
@fynejewellery
@fynejewellery
@fynejewellery
@fynejewellery
@fynejewellery
@fynejewellery
@fynejewellery
@fynejewellery
@fynejewellery
@fynejewellery
@fynejewellery
@fynejewellery
@fynejewellery
@fynejewellery
@fynejewellery
@fynejewellery
@fynejewellery
@fynejewellery
@fynejewellery
@fynejewellery
@fynejewellery
@fynejewellery
@fynejewellery
@fynejewellery
@fynejewellery
@fynejewellery
@fynejewellery
@fynejewellery
@fynejewellery
@fynejewellery
@fynejewellery
@fynejewellery
@fynejewellery
@fynejewellery
@fynejewellery
@fynejewellery
@fynejewellery
@fynejewellery
@fynejewellery
@fynejewellery
@fynejewellery
@fynejewellery
@fynejewellery
@fynejewellery
@fynejewellery
@fynejewellery
@fynejewellery
@fynejewellery