August 14, 2022
Breaking up with Fast Fashion: 6 Ways to Shop Sustainably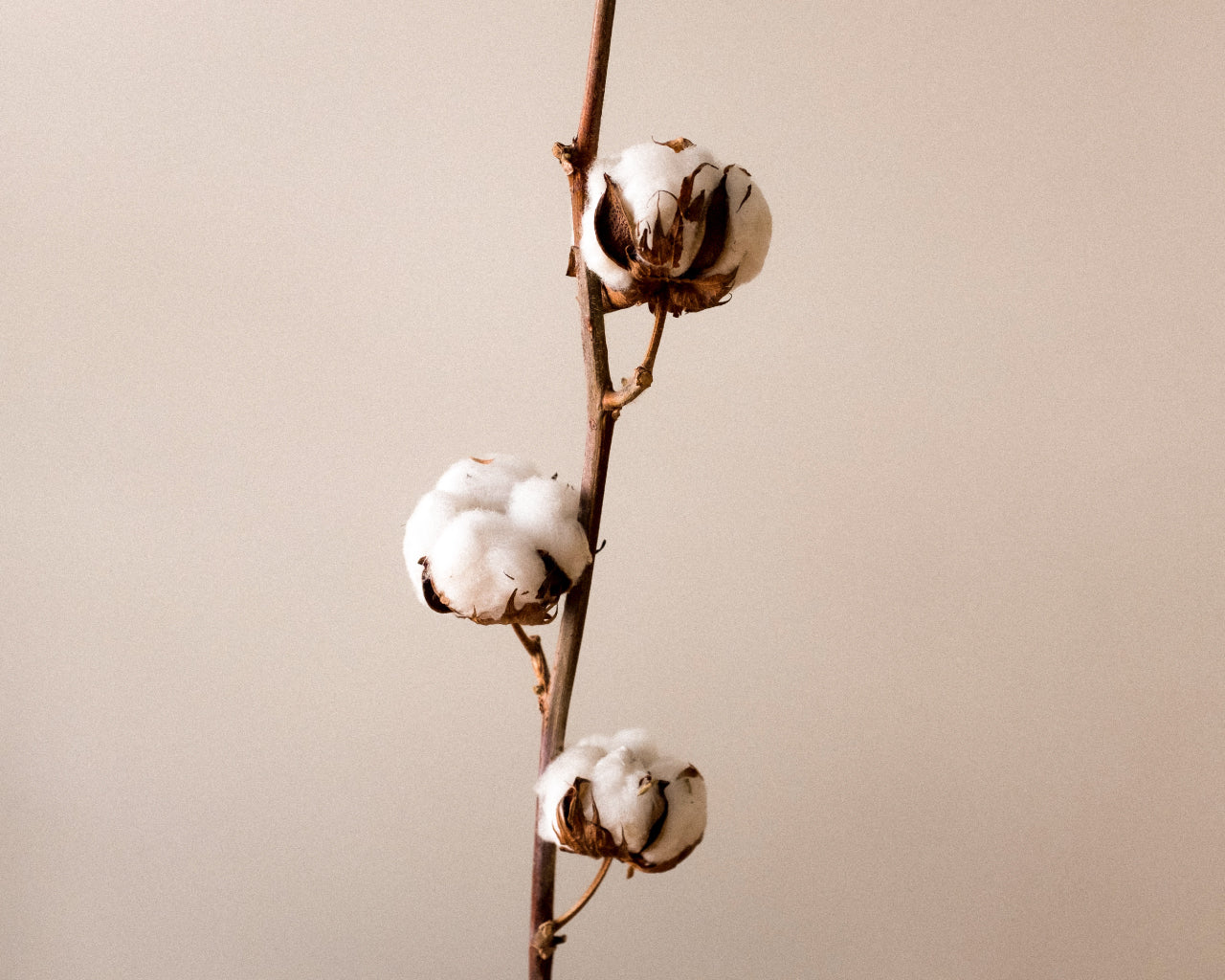 With Fashion Revolution Week upon us (19-25 April 2021), we at Fyne Jewellery want to help you break up with your fast fashion favourites. Why? Because the fashion industry is a huge contributor towards global omissions, as well as causing problems for vulnerable communities that fall victim to its practices.
By following this step-by-step guide, we encourage you to find happiness with sustainable fashion instead! So, start crafting that break-up text, and get ready to move on to a way of shopping that looks good and feels good...
The Stats on Fast Fashion
Fast fashion has provided us with a way of shopping quickly, cheaply, and seasonally. This ease comes with an ethical and environmental price tag that we can no longer ignore.

Did you know?

- The fashion industry is responsible for 8-10% of carbon emissions (more than all flights and shipping combined!).
- The fast fashion industry is the second-biggest consumer of water and releases half a million tonnes of synthetic microfibres into the ocean every year.
- Only 2% of garment workers make a living wage. Not only that but their human rights are violated on a daily basis:
1. The Rana Plaza disaster (2013) was regarded as a 'mass industrial homicide'. 2,000 garment workers were forced to continue working for some of the biggest fast fashion brands, inside a building that was clearly about to collapse. 1,134 people were killed.
2. Most recently, a woman working at an H&M factory in India was raped and killed. The factory is infamous for gender-based violence, and it was known that the woman had reported ongoing sexual harassment. Despite this, no action was taken.
Along with the rights violations of fast fashion practices, the industry is a massive cause of climate change. For these reasons, communities need to come together to shop sustainably, locally, and more consciously.

It's time to break up with fast fashion. Here's how...
1. Start Shopping More Consciously
The very first thing you can do is to become a more conscious consumer. Put simply: think twice before you buy. For example, when you're shopping, ask yourself 'do I really need this?'.

Armed with your newfound knowledge of fast fashion brands, consider the effects of your purchases on the environment. This also applies to online shopping, which may cause omissions from shipping/delivery. Because of this, try to shop locally, where you can, to minimise your carbon footprint.

Tip: Instead of buying clothes from fast fashion brands, save the money and donate to a cause you care about. Unsubscribe from fast fashion mailing lists to help you stay on track with your saving goals.
2. Reuse and Repurpose
Did you know that Fyne Jewellery started after our founder, Aya, began repurposing her old jewellery? This inspired her to create an online platform where consumers could shop sustainably.

>See more about our story

With this in mind, what could you repurpose in line with seasonal trends? Dig out your unused clothing and take it to your local tailor. They have the skills to be able to turn your old items into a totally new outfit!

If you're past the point of repurposing, and really think the only option is to discard your clothing, consider recycling, donating, or selling second-hand.
Buy items from sustainable clothing stores that are long-lasting, classic, and that can be paired with other items in your wardrobe. This way you only need a few key pieces that you can rotate.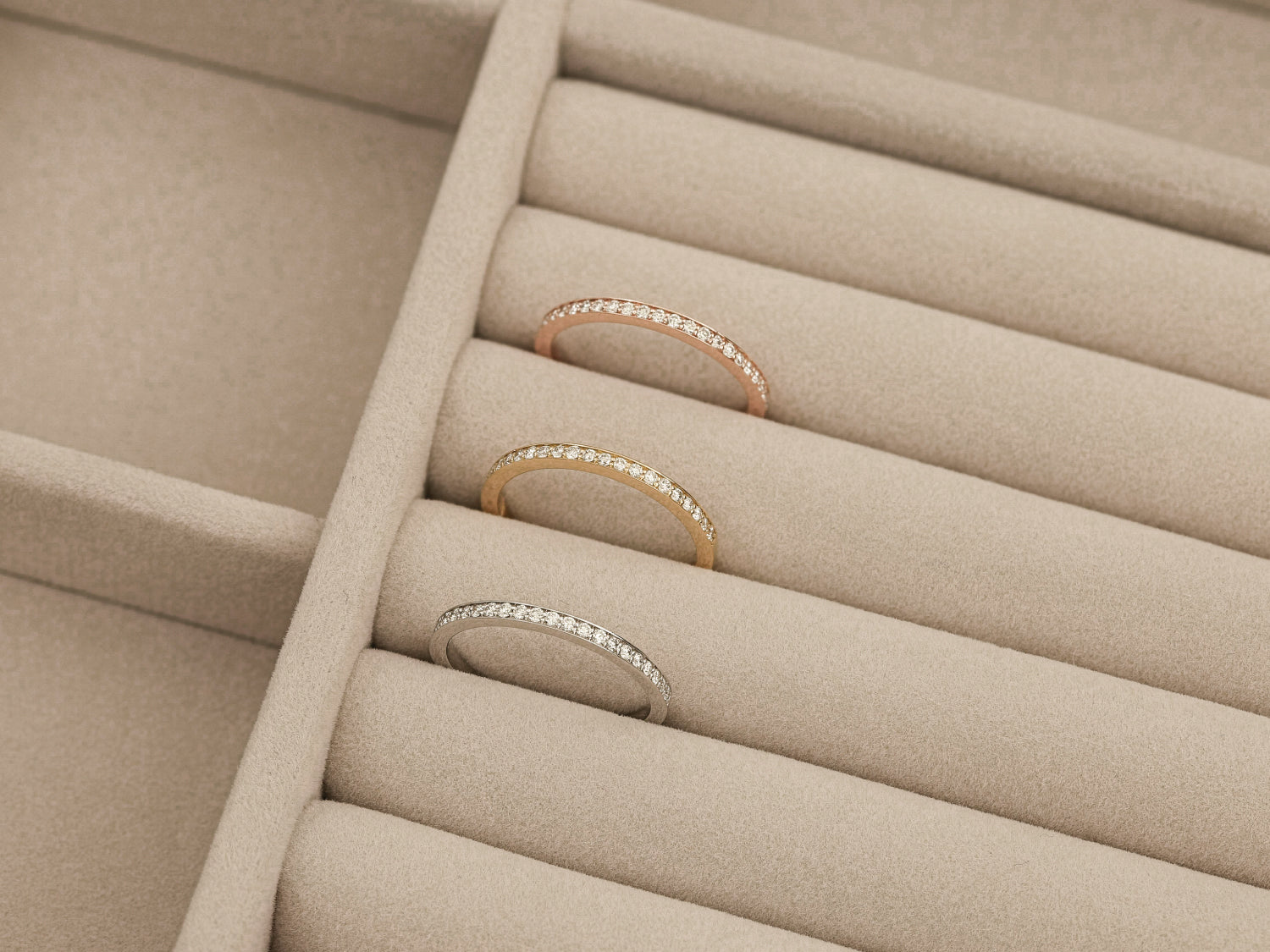 3. Take Good Care of Your Clothing
Avoid falling victim to the temptations of fast fashion by taking care of what you already have. That means washing your clothes carefully, caring for your shoes, and learning how to fix your clothing.

The great thing about sustainable clothing is that the quality is often much better than fast fashion pieces. Because of this, we highly recommend buying from made-to-order sustainable brands that will last a lifetime. Sustainable clothing can be more expensive but this is a reflection of the fair pay given to workers and the quality of the items.

4. Make a Capsule Wardrobe
Speak to any fashion guru and they'll tell you that a capsule wardrobe is the way to go! It's also the perfect fast-fashion alternative and an eco-friendly way of shopping. Buy items from sustainable clothing stores that are long-lasting, classic, and that can be paired with other items in your wardrobe. This way you only need a few key pieces that you can rotate.

Shop the timeless 'Noor' collection
Seasonal trends are what fast fashion brands, like H&M and Zara, feed off. They continue to exist knowing that people will buy multiple cheap pieces to stay 'in fashion'. Remember, trends don't last forever! Instead, keep your wardrobe classic, with timeless pieces that will always be stylish. What's more, choose pieces that easily transition between seasons. For example, layered in winter and paired with beachy accessories for summer.

Tip: If you want to wear pieces that are 'on trend' for the season, consider renting outfits instead!
5. Rate Your Fast Fashion Brands
A great way to see how sustainably you are shopping is to research your favourite brands and their commitment to sustainability. A great app to help you do this is 'Good on You', which gives brands a sustainability rating. They also provide fast-fashion alternatives to help you to be a more eco-friendly shopper. 

Remember: Even if a brand has a 'conscious' collection or a commitment to sustainability on their website, it doesn't necessarily mean they are sustainable. Greenwashing has become popular among fast fashion brands, using 'eco' branding to brainwash consumers into thinking they are buying environmentally-friendly and ethical clothing. 
6. Start Searching for Sustainable Clothing
Now, the fun part begins: searching for small sustainable businesses that you can support instead of fast fashion! Ask around for recommendations, search online, and hunt out the vintage stores in your local area.

Remember: The high prices of luxury designers don't necessarily equal sustainability. In fact, some of the most popular designers still have terrible practices.
To help you start on your sustainable fashion journey, we've curated a list of some amazing sustainable clothing brands in the UAE right now:
More from the Journal
June 13, 2023

Sustainable Summer Styling: Fyne's Complete Guide

With summer just around the corner, holiday mode is on! We've selected some of our favourite sustainable holiday destinations so you can relax, enjoy, and indulge whilst supporting conservation projects and contributing to local communities and ed...

April 5, 2023

Fyne Chats: Our New Packaging, Unwrapped

As Fyne has evolved, so has our direction—we still have the same sustainable values we started with, but now we offer an even wider range of collections, bridal pieces, custom men's jewellery, and other bespoke services. That's why we recently dec...

February 16, 2023

How Do I Choose my Diamond Shape? The Complete Guide

A diamond is a classic stone that carries a lot of symbolism and meaning, most often used for those special, celebratory pieces of jewellery such as engagement rings. There is a lot to think about when choosing a diamond, from the size to the clar...

December 14, 2022

New Year, New Intentions: How to Achieve Your Goals in 2023

As 2022 comes to a close, it's time to reflect on what has passed, acknowledge our personal growth, and set new challenges for the year ahead. With this in mind, we're using December as our month of intentions—channelling a conscious yet determine...

December 5, 2022

Christmas Gifts for Every Style (2022 Guide)

Christmas is nearly here, and you've decided you want to gift as consciously and intentionally as possible this festive season. With only a few weeks to go, we've put together a Fyne gift guide—designed to pair our favourite pieces with your favou...

October 7, 2022

Choosing the Perfect Engagement Ring: Fyne's 5 Top Tips

Thinking about proposing but not sure where to start?  Here are our five tips! You've decided to take your relationship to the next level and are ready to propose to your partner. First of all, congratulations! This is a huge step in your lives to...

September 30, 2022

How to Secretly Measure Your Partner's Ring Size

With proposal season approaching, it's time to talk about engagement rings. December is the most popular month for proposals—with the holiday season cheer and the new year, it's the perfect time to get down on one knee. So with only a few months t...

August 18, 2022

Fyne Chats: Rebranding for the Future

Continuing our series of Fyne Chats, we sit down with our very own Founder, Aya Ahmad, to talk about Fyne's rebranding (completed by boutique design studio MAISON 024 in Dubai). Aya discusses her visions for the future, her inspirations, and her p...

February 25, 2021

Keep Your Beach Clean: 6 Tips For a Plastic-Free Beach Day

Beach season is in full swing and there's no better place to kick back, relax, and enjoy the sweet sounds of the ocean. Keeping the beach clean and preserving beautiful marine life has never been more important in a world of 'plastic-addiction'. S...

August 14, 2022

Fyne Chats: International Women's Day 2022

For International Women's Day 2022, we reached out to some of our Fyne Friends and Clients to raise awareness on achieving a gender equal world. We chatted about their passions, the recent challenges they've faced, and stereotypes they'd like to c...

November 24, 2021

Mindful Shopping: Fyne's Checklist for Conscious Consumers

The holiday season is here, a time for families to come together to eat, celebrate, and treat each other with thoughtful gifts. However, alongside it comes the sale season, with days like Black Friday and Cyber Monday ever-growing in popularity. ...

August 14, 2022

Fyne Chats: 'Less Ego, More Eco' With Reem & Natalya Kanj

How do we make sustainability a part of our consciousness? We sit down with Reem and Natalya Kanj to discuss just that. The forward-thinking sisters are co-founders of Ego & East: a talent management agency born from their accomplished years i...
@fynejewellery
@fynejewellery
@fynejewellery
@fynejewellery
@fynejewellery
@fynejewellery
@fynejewellery
@fynejewellery
@fynejewellery
@fynejewellery
@fynejewellery
@fynejewellery
@fynejewellery
@fynejewellery
@fynejewellery
@fynejewellery
@fynejewellery
@fynejewellery
@fynejewellery
@fynejewellery
@fynejewellery
@fynejewellery
@fynejewellery
@fynejewellery
@fynejewellery
@fynejewellery
@fynejewellery
@fynejewellery
@fynejewellery
@fynejewellery
@fynejewellery
@fynejewellery
@fynejewellery
@fynejewellery
@fynejewellery
@fynejewellery
@fynejewellery
@fynejewellery
@fynejewellery
@fynejewellery
@fynejewellery
@fynejewellery
@fynejewellery
@fynejewellery
@fynejewellery
@fynejewellery
@fynejewellery
@fynejewellery