February 25, 2021
Keep Your Beach Clean: 6 Tips For a Plastic-Free Beach Day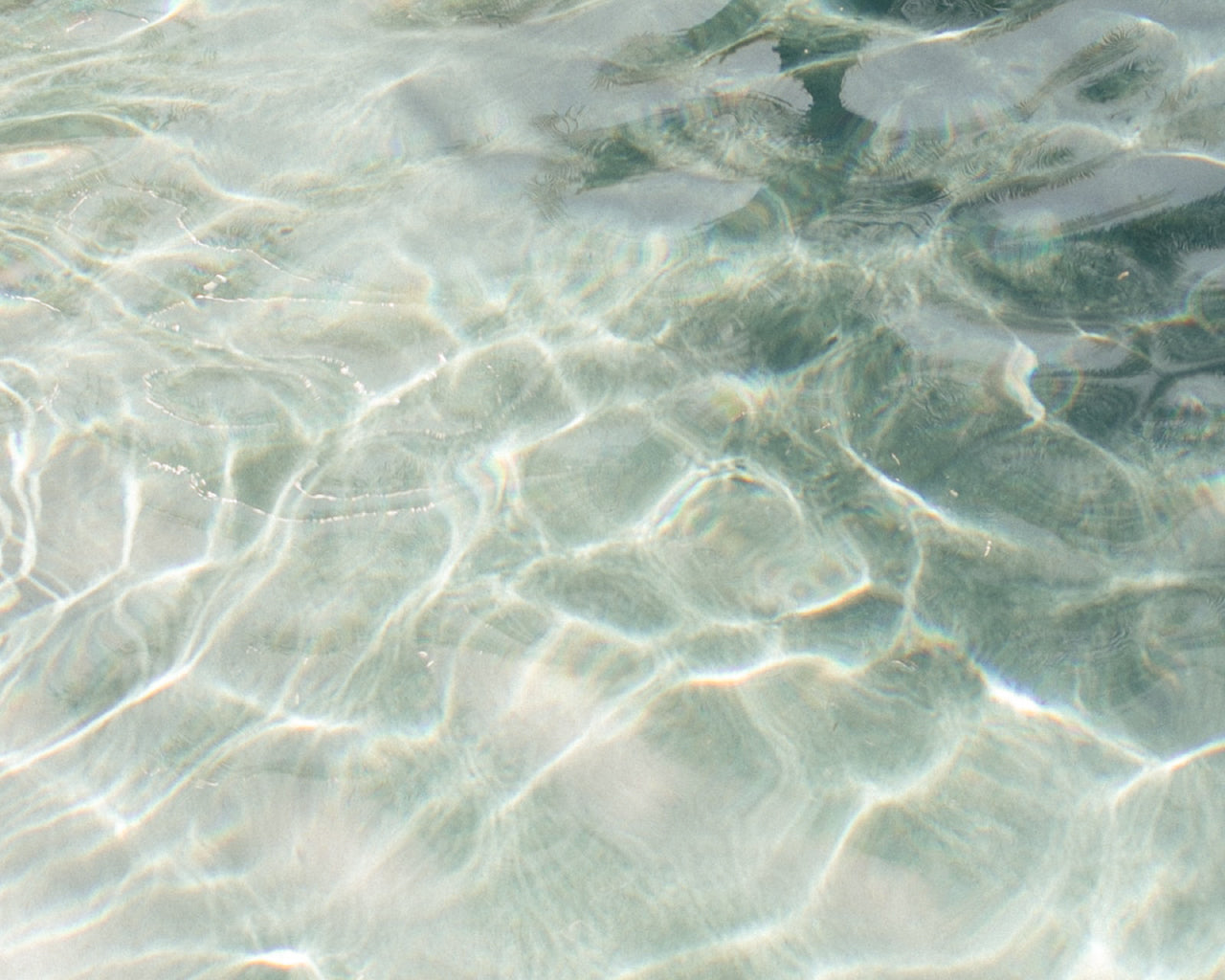 Beach season is in full swing and there's no better place to kick back, relax, and enjoy the sweet sounds of the ocean. Keeping the beach clean and preserving beautiful marine life has never been more important in a world of 'plastic-addiction'. Sadly, 8,000,000 pieces of plastic end up in the ocean every day, a horrible side effect of our excessive use of plastic. However, by making small changes we can enjoy a perfect 'plastic-free' day at the beach!
Follow these top tips to keep your beach clean and, ultimately, ensure a more sustainable future for the planet.
1. Pack a Reusable Water Bottle
Imagine a sandy clean beach with no plastic bottles littering the shore. Sounds like paradise right? Not only do reusable bottles look better, but they also prevent you from purchasing single-use plastic bottles. Best of all, if you choose an insulated bottle, it'll keep your water cold all day; perfect for a long day in the sun.  

>Buy the perfect reusable bottle for the beach

Before you visit the beach, consider checking to see if there are any refill stations nearby. If not, you can always invest in a water purifier like the 'Life Straw'. This means you can purify your water from any source.
2. Pack Your Food and Snacks in Reusable Containers
Bringing your food to the beach in plastic bags and wrapping increases the risk of plastic trash. It only takes one gust of wind and that plastic wrapping you thought was harmless is now in the ocean posing a danger to marine life. Instead, buy cute reusable containers to keep your food in. These are great for keeping the beach clean and they have multiple uses. For example, as a lunch box for work or travelling. 

Plastic-Free Shopping
You can start your journey to plastic-free life before you even get to the beach. When you are shopping for food, bring your own plastic-free bag or shop at zero-waste supermarkets. For example, this one in Dubai, which has refill stations. All you have to do is bring your own containers and choose your favourite foods to fill them with. 
Most suncreams contain a chemical called Oxybenzone, which is harmful to coral reefs. It causes them to stop growing, leading to coral bleaching, or even death.
3. Bring a Reusable Straw/ Reusable Cutlery
Going for cocktails at the beach? Studies have estimated that in a 5 year period a mammoth 8.3 billion plastic straws end up on the shoreline. By bringing your own reusable straw, you save yourself money and prevent plastic use that affects the cleanliness of beaches.

>Buy reusable straws to keep the beach clean
Plastic-free hack: Bring your own reusable cutlery to prevent the purchase of single-use plastic. These are great to carry on you at all times when travelling. For example, when you are on the plane or buying takeaway food.
4. Use a Plastic-Free/Reef-Safe Suncream
Most suncreams contain a chemical called Oxybenzone, which is harmful to coral reefs. It causes them to stop growing, leading to coral bleaching, or even death. Keeping coral reefs alive and healthy is imperative, as without it entire eco-systems are at risk. The marine life living among the corals are harmed, causing a knock-on effect on the fishing industry and people's livelihoods.

So what can you do to keep the coral reef beautiful, colourful, and healthy? There are now some great reef-safe suncreams that also come with plastic-free packaging!

Feeling 'Fyne': All the pieces at Fyne Jewellery can be worn in the sea.
However, consider taking them off when applying suncream to keep jewellery sparkly and beautiful.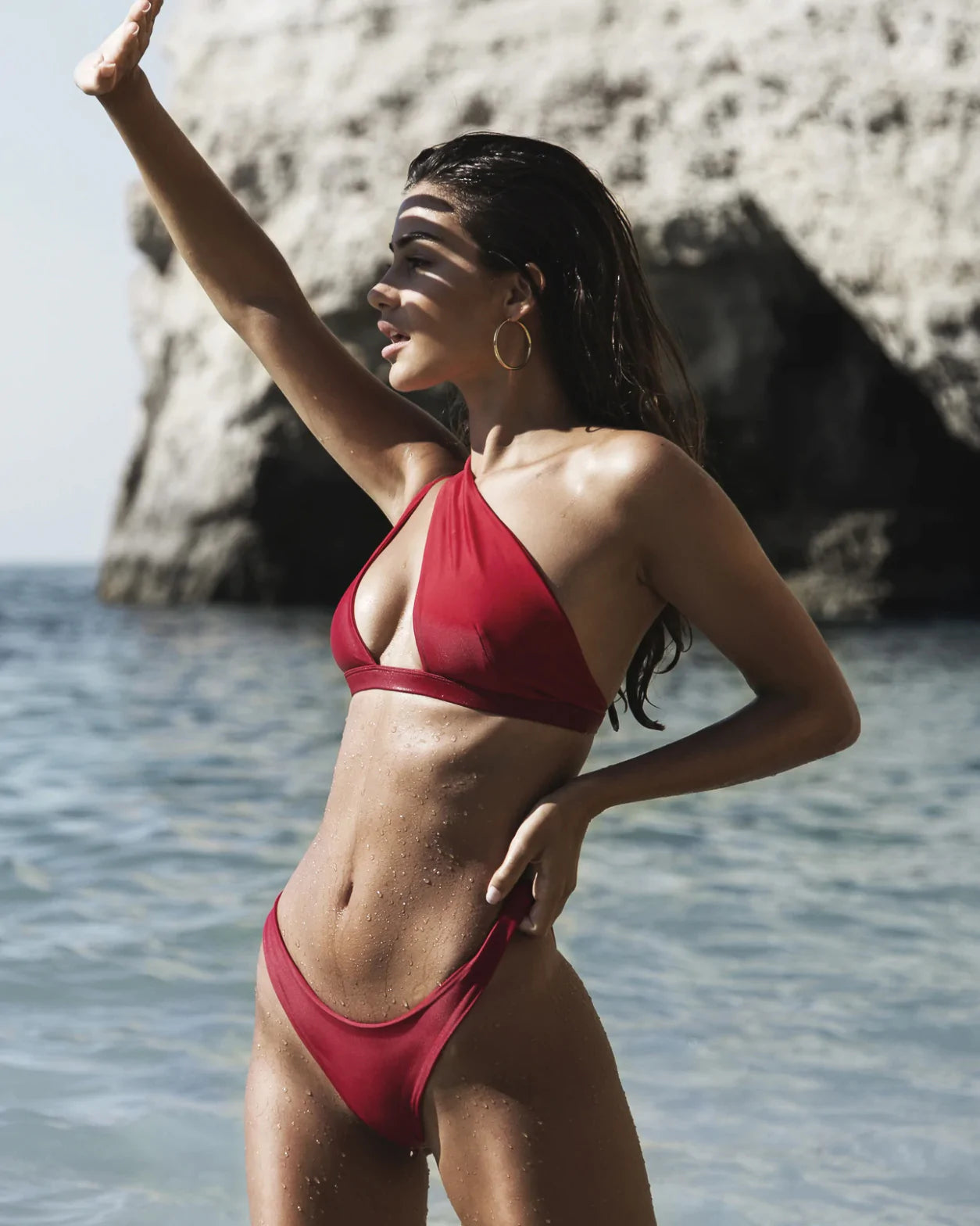 5. Wear Sustainable Swimwear 
Sadly, plastic has always been the go-to material for swimwear. This means that come summer, more and more synthetic fabrics are produced to keep up with the demand. When we buy new products, our old swimwear (made from plastic) goes into a landfill or is dumped into the ocean, taking around 450 years to decompose! What's more, when we wash these plastic materials, tiny plastic particles go down the drain which are then ingested by marine life.

There isn't a perfect solution to this problem yet but many sustainable swimwear lines are working on finding an alternative. One way to help is to choose beautiful swimwear made from recycled materials, such as recycled fishnets. Some great sustainable swimwear/beachwear labels are:
-Ohoy Swim
-Lea the Label
-Sandymouth Swim
-Second Summer Label
Accessories Tip: Fyne Jewellery looks stunning paired with a sustainable swimsuit. The Zora Hoops and Noor Floating Necklace are simple, beautiful, and the perfect accessories for a clean beach!
6. Take Part in a Beach Clean
Finally, the ultimate way to have a plastic-free beach day is by joining an organised beach clean-up. Beach clean-ups are organised all over the world and are a great way to help the planet, spread awareness, and also meet like-minded people! Azraq is one such organisation in the UAE working hard to make a difference.

If you can't find an organised beach clean in your area, simply bring a bag with you and do your own beach clean-up. Even if it's not your rubbish, picking up the plastic around you keeps the beach clean for everyone. 
More from the Journal
June 13, 2023

Sustainable Summer Styling: Fyne's Complete Guide

With summer just around the corner, holiday mode is on! We've selected some of our favourite sustainable holiday destinations so you can relax, enjoy, and indulge whilst supporting conservation projects and contributing to local communities and ed...

April 5, 2023

Fyne Chats: Our New Packaging, Unwrapped

As Fyne has evolved, so has our direction—we still have the same sustainable values we started with, but now we offer an even wider range of collections, bridal pieces, custom men's jewellery, and other bespoke services. That's why we recently dec...

February 16, 2023

How Do I Choose my Diamond Shape? The Complete Guide

A diamond is a classic stone that carries a lot of symbolism and meaning, most often used for those special, celebratory pieces of jewellery such as engagement rings. There is a lot to think about when choosing a diamond, from the size to the clar...

December 14, 2022

New Year, New Intentions: How to Achieve Your Goals in 2023

As 2022 comes to a close, it's time to reflect on what has passed, acknowledge our personal growth, and set new challenges for the year ahead. With this in mind, we're using December as our month of intentions—channelling a conscious yet determine...

December 5, 2022

Christmas Gifts for Every Style (2022 Guide)

Christmas is nearly here, and you've decided you want to gift as consciously and intentionally as possible this festive season. With only a few weeks to go, we've put together a Fyne gift guide—designed to pair our favourite pieces with your favou...

October 7, 2022

Choosing the Perfect Engagement Ring: Fyne's 5 Top Tips

Thinking about proposing but not sure where to start?  Here are our five tips! You've decided to take your relationship to the next level and are ready to propose to your partner. First of all, congratulations! This is a huge step in your lives to...

September 30, 2022

How to Secretly Measure Your Partner's Ring Size

With proposal season approaching, it's time to talk about engagement rings. December is the most popular month for proposals—with the holiday season cheer and the new year, it's the perfect time to get down on one knee. So with only a few months t...

August 18, 2022

Fyne Chats: Rebranding for the Future

Continuing our series of Fyne Chats, we sit down with our very own Founder, Aya Ahmad, to talk about Fyne's rebranding (completed by boutique design studio MAISON 024 in Dubai). Aya discusses her visions for the future, her inspirations, and her p...

February 25, 2021

Keep Your Beach Clean: 6 Tips For a Plastic-Free Beach Day

Beach season is in full swing and there's no better place to kick back, relax, and enjoy the sweet sounds of the ocean. Keeping the beach clean and preserving beautiful marine life has never been more important in a world of 'plastic-addiction'. S...

August 14, 2022

Fyne Chats: International Women's Day 2022

For International Women's Day 2022, we reached out to some of our Fyne Friends and Clients to raise awareness on achieving a gender equal world. We chatted about their passions, the recent challenges they've faced, and stereotypes they'd like to c...

November 24, 2021

Mindful Shopping: Fyne's Checklist for Conscious Consumers

The holiday season is here, a time for families to come together to eat, celebrate, and treat each other with thoughtful gifts. However, alongside it comes the sale season, with days like Black Friday and Cyber Monday ever-growing in popularity. ...

August 14, 2022

Fyne Chats: 'Less Ego, More Eco' With Reem & Natalya Kanj

How do we make sustainability a part of our consciousness? We sit down with Reem and Natalya Kanj to discuss just that. The forward-thinking sisters are co-founders of Ego & East: a talent management agency born from their accomplished years i...
@fynejewellery
@fynejewellery
@fynejewellery
@fynejewellery
@fynejewellery
@fynejewellery
@fynejewellery
@fynejewellery
@fynejewellery
@fynejewellery
@fynejewellery
@fynejewellery
@fynejewellery
@fynejewellery
@fynejewellery
@fynejewellery
@fynejewellery
@fynejewellery
@fynejewellery
@fynejewellery
@fynejewellery
@fynejewellery
@fynejewellery
@fynejewellery
@fynejewellery
@fynejewellery
@fynejewellery
@fynejewellery
@fynejewellery
@fynejewellery
@fynejewellery
@fynejewellery
@fynejewellery
@fynejewellery
@fynejewellery
@fynejewellery
@fynejewellery
@fynejewellery
@fynejewellery
@fynejewellery
@fynejewellery
@fynejewellery
@fynejewellery
@fynejewellery
@fynejewellery
@fynejewellery
@fynejewellery
@fynejewellery