December 14, 2022
New Year, New Intentions: How to Achieve Your Goals in 2023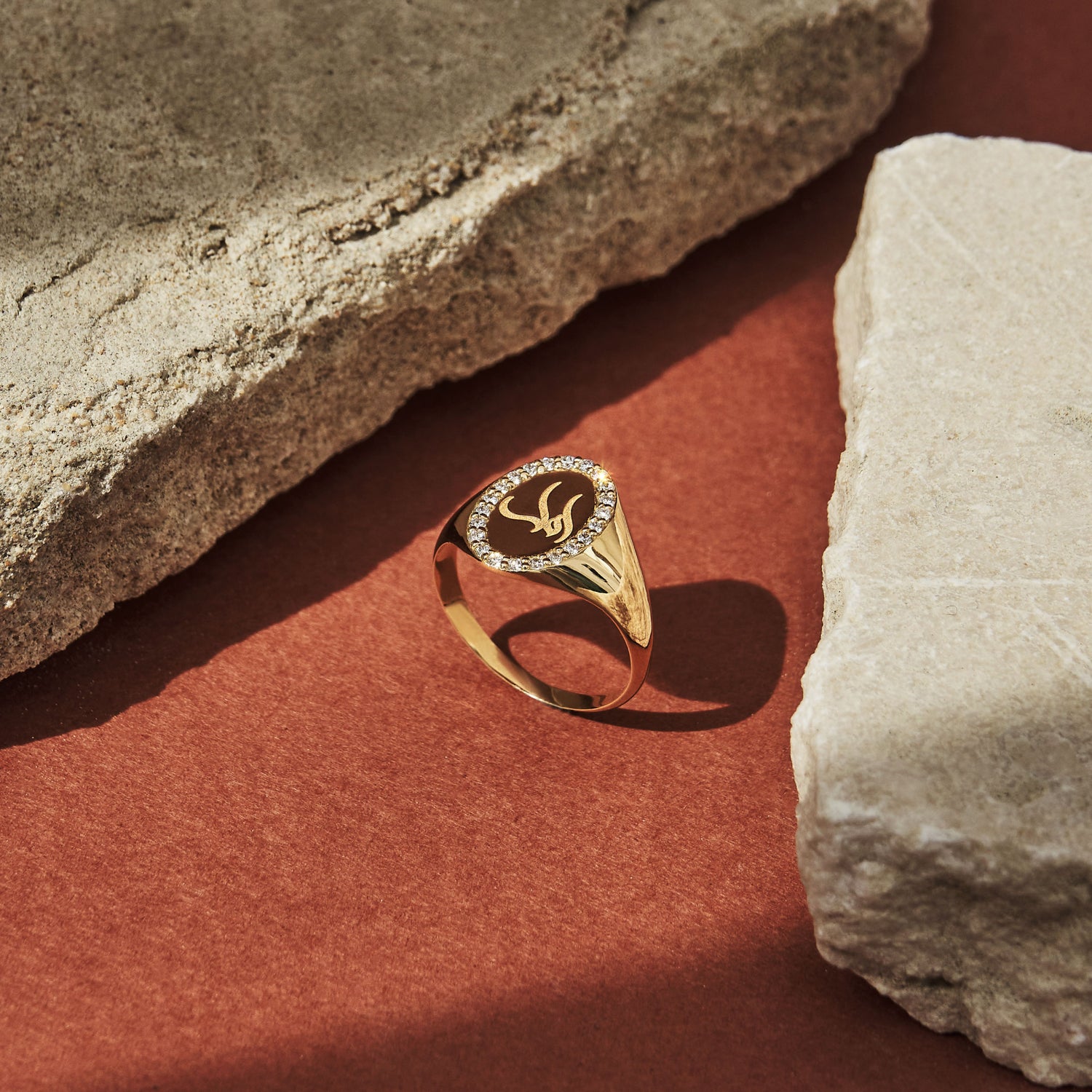 As 2022 comes to a close, it's time to reflect on what has passed, acknowledge our personal growth, and set new challenges for the year ahead. With this in mind, we're using December as our month of intentions—channelling a conscious yet determined mindset as a business for 2023.
With this guide, you'll not only find clarity in setting realistic and achievable intentions of your own but also find tips for reaching your goals in the future.
What are intentions?
Intentions are the things we want to achieve in our lives in order to feel fulfilled and empowered. They're so much more than goals; intentions focus on transforming our mindset in the here and now, inviting us to think consciously about our lives and our impact on the planet. This conscious thinking is often invited at the turn of the year, giving us the chance to reset and re-energise for a new beginning. 
With 2023 just around the corner, we've set some intentions of our own that we'd like to share with you.
1. We intend to continue our pledge to be a sustainable business, focusing on living consciously and applying this mindset to the way we work.
2. We intend to use our jewellery and messaging to empower women across the globe to feel confident and deserving.
3. Finally, we intend to continue listening to feedback from our clients and use it to elevate our brand. This year, we received multiple requests to extend our discontinued Stargazing collection, and we listened, restocking the much-loved Nova Tiny Diamond Necklace and our popular chain rings. In 2023, we want to continue delivering quality jewellery and the personalised service you deserve. 
With our intentions set, we've assembled our top tips for setting intentions of your own.
Step-by-Step Process
1
While setting a long-term goal is important, it can be easy to direct all of our focus on the endpoint and lose sight of the more minor challenges along the way. By setting smaller, more attainable intentions in the present (ones that focus on each step), you'll be able to see your progress and give yourself credit for the small wins along the way. This will keep your motivation sky-high! 
Show Some Self-Love
2
Intentions are often centred around self-improvement, which can inadvertently lead us to be overly critical of ourselves. As you work towards your intentions, be kind to yourself; goals, however big or small, are often difficult to achieve, and the process is all part of our learning and self-growth. So, if you don't quite meet your intentions or your progress is slower than you'd hoped, remember that all good things take time. Focus on the things you have achieved so far rather than those out of sight. 
Be Concise
3
Have clarity over what your intentions actually are. Make sure they're clear, actionable goals and not just vague ideas. To do so, create a plan of how you will achieve these intentions so they are something you can control rather than just 'wishes'. 
Stay Positive
4
Positivity is a huge part of ensuring your intentions are met. The language we use when setting intentions plays a significant role in our perception of the journey ahead. Intentions in a negative voice, such as 'I won't go to bed too late', carry much heavier energy than those written in the positive. Try manifesting positivity by flipping this sentence on its head, instead saying, 'I will go to bed earlier'. 
Check-in Regularly
5
It's easy to start the year with lots of ideas and intentions that slowly slip away as we're thrown back into our busy day-to-day lives. While it's important not to obsess over our goals, it's important to check in with them regularly to ensure we're fulfilling them. Journaling is a great way to monitor your progress and reflect on all you've achieved so far whilst still being aware of future steps you need to take. 
Use the Support of Others
6
Setting intentions by yourself can make it difficult to objectively monitor your progress, which is why it's great to have the support of your peers. Not only is group intention-setting great for accountability, but it also gives external motivation as you receive praise from others and a sense of solidarity as you encourage each other. 
Do you have intentions in mind for the new year? We hope this guide will help you to set meaningful and achievable intentions for the beginning of 2023 and beyond. From everyone at FYNE, we wish you a happy and prosperous new year.
More from the Journal
June 13, 2023

Sustainable Summer Styling: Fyne's Complete Guide

With summer just around the corner, holiday mode is on! We've selected some of our favourite sustainable holiday destinations so you can relax, enjoy, and indulge whilst supporting conservation projects and contributing to local communities and ed...

April 5, 2023

Fyne Chats: Our New Packaging, Unwrapped

As Fyne has evolved, so has our direction—we still have the same sustainable values we started with, but now we offer an even wider range of collections, bridal pieces, custom men's jewellery, and other bespoke services. That's why we recently dec...

February 16, 2023

How Do I Choose my Diamond Shape? The Complete Guide

A diamond is a classic stone that carries a lot of symbolism and meaning, most often used for those special, celebratory pieces of jewellery such as engagement rings. There is a lot to think about when choosing a diamond, from the size to the clar...

December 14, 2022

New Year, New Intentions: How to Achieve Your Goals in 2023

As 2022 comes to a close, it's time to reflect on what has passed, acknowledge our personal growth, and set new challenges for the year ahead. With this in mind, we're using December as our month of intentions—channelling a conscious yet determine...

December 5, 2022

Christmas Gifts for Every Style (2022 Guide)

Christmas is nearly here, and you've decided you want to gift as consciously and intentionally as possible this festive season. With only a few weeks to go, we've put together a Fyne gift guide—designed to pair our favourite pieces with your favou...

October 7, 2022

Choosing the Perfect Engagement Ring: Fyne's 5 Top Tips

Thinking about proposing but not sure where to start?  Here are our five tips! You've decided to take your relationship to the next level and are ready to propose to your partner. First of all, congratulations! This is a huge step in your lives to...

September 30, 2022

How to Secretly Measure Your Partner's Ring Size

With proposal season approaching, it's time to talk about engagement rings. December is the most popular month for proposals—with the holiday season cheer and the new year, it's the perfect time to get down on one knee. So with only a few months t...

August 18, 2022

Fyne Chats: Rebranding for the Future

Continuing our series of Fyne Chats, we sit down with our very own Founder, Aya Ahmad, to talk about Fyne's rebranding (completed by boutique design studio MAISON 024 in Dubai). Aya discusses her visions for the future, her inspirations, and her p...

February 25, 2021

Keep Your Beach Clean: 6 Tips For a Plastic-Free Beach Day

Beach season is in full swing and there's no better place to kick back, relax, and enjoy the sweet sounds of the ocean. Keeping the beach clean and preserving beautiful marine life has never been more important in a world of 'plastic-addiction'. S...

August 14, 2022

Fyne Chats: International Women's Day 2022

For International Women's Day 2022, we reached out to some of our Fyne Friends and Clients to raise awareness on achieving a gender equal world. We chatted about their passions, the recent challenges they've faced, and stereotypes they'd like to c...

November 24, 2021

Mindful Shopping: Fyne's Checklist for Conscious Consumers

The holiday season is here, a time for families to come together to eat, celebrate, and treat each other with thoughtful gifts. However, alongside it comes the sale season, with days like Black Friday and Cyber Monday ever-growing in popularity. ...

August 14, 2022

Fyne Chats: 'Less Ego, More Eco' With Reem & Natalya Kanj

How do we make sustainability a part of our consciousness? We sit down with Reem and Natalya Kanj to discuss just that. The forward-thinking sisters are co-founders of Ego & East: a talent management agency born from their accomplished years i...
@fynejewellery
@fynejewellery
@fynejewellery
@fynejewellery
@fynejewellery
@fynejewellery
@fynejewellery
@fynejewellery
@fynejewellery
@fynejewellery
@fynejewellery
@fynejewellery
@fynejewellery
@fynejewellery
@fynejewellery
@fynejewellery
@fynejewellery
@fynejewellery
@fynejewellery
@fynejewellery
@fynejewellery
@fynejewellery
@fynejewellery
@fynejewellery
@fynejewellery
@fynejewellery
@fynejewellery
@fynejewellery
@fynejewellery
@fynejewellery
@fynejewellery
@fynejewellery
@fynejewellery
@fynejewellery
@fynejewellery
@fynejewellery
@fynejewellery
@fynejewellery
@fynejewellery
@fynejewellery
@fynejewellery
@fynejewellery
@fynejewellery
@fynejewellery
@fynejewellery
@fynejewellery
@fynejewellery
@fynejewellery