UAE

-

GCC

-

Rest of the World

-
Yellow Gold / EU 410
Yellow Gold / EU 420
Yellow Gold / EU 430
Yellow Gold / EU 440
Yellow Gold / EU 450
Yellow Gold / EU 460
Yellow Gold / EU 470
Yellow Gold / EU 480
Yellow Gold / EU 490
Yellow Gold / EU 500
Yellow Gold / EU 510
Yellow Gold / EU 520
Yellow Gold / EU 530
Yellow Gold / EU 540
Yellow Gold / EU 550
Yellow Gold / EU 560
Yellow Gold / EU 570
Yellow Gold / EU 580
Yellow Gold / EU 590
Yellow Gold / EU 600
Yellow Gold / EU 610
Yellow Gold / EU 620
Yellow Gold / EU 630
Yellow Gold / EU 640
Yellow Gold / EU 650
Rose Gold / EU 410
Rose Gold / EU 420
Rose Gold / EU 430
Rose Gold / EU 440
Rose Gold / EU 450
Rose Gold / EU 460
Rose Gold / EU 470
Rose Gold / EU 480
Rose Gold / EU 490
Rose Gold / EU 500
Rose Gold / EU 510
Rose Gold / EU 520
Rose Gold / EU 530
Rose Gold / EU 540
Rose Gold / EU 550
Rose Gold / EU 560
Rose Gold / EU 570
Rose Gold / EU 580
Rose Gold / EU 590
Rose Gold / EU 600
Rose Gold / EU 610
Rose Gold / EU 620
Rose Gold / EU 630
Rose Gold / EU 640
Rose Gold / EU 650
White Gold / EU 410
White Gold / EU 420
White Gold / EU 430
White Gold / EU 440
White Gold / EU 450
White Gold / EU 460
White Gold / EU 470
White Gold / EU 480
White Gold / EU 490
White Gold / EU 500
White Gold / EU 510
White Gold / EU 520
White Gold / EU 530
White Gold / EU 540
White Gold / EU 550
White Gold / EU 560
White Gold / EU 570
White Gold / EU 580
White Gold / EU 590
White Gold / EU 600
White Gold / EU 610
White Gold / EU 620
White Gold / EU 630
White Gold / EU 640
White Gold / EU 650
Our bespoke service is designed with you in mind, as we take you through a step-by-step personalised experience to design the ring of your dreams. You will go through the design process with Fyne founder, Aya Ahmad; a unique opportunity to craft your piece with the help of an expert. The entire process can take up to 4 weeks but everything good is worth waiting for, right?
You can find out more about the process here.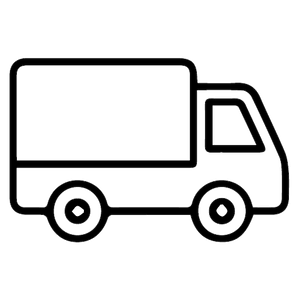 Shipping & Orders
We offer free delivery in the UAE and for international orders above AED 1,500. All products ship within 10 to 14 days. Read our full policy for more information.
Shipping & Orders →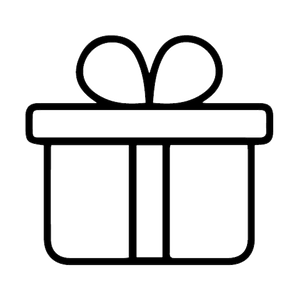 What's in your Fyne Box?
Your Fyne purchase comes wrapped in premium sustainable packaging, alongside a Certificate of Authenticity to guarantee your jewellery piece is 100% authentic.
Our Packaging →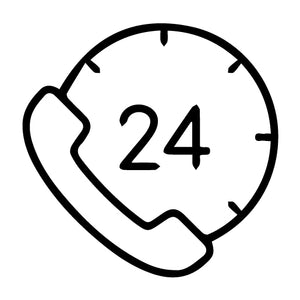 Special Requests
We offer complimentary engraving and premium gift wrapping on all orders. For more details or special requests, please contact us.
Contact Us →
With summer just around the corner, holiday mode is on! We've selected some of our favourite sustainable holiday destinations so you can relax, enjoy, and indulge whilst supporting conservation projects and contributing to local communities and education.  

Whether you're looking to reconnect with nature, explore the coral reefs, or dive into a cultural city break, we've put together a style guide so you can pair your FYNE jewellery with a chic outfit for the destination of your choice. 

As Fyne has evolved, so has our direction—we still have the same sustainable values we started with, but now we offer an even wider range of collections, bridal pieces, custom men's jewellery, and other bespoke services. That's why we recently decided to freshen up our look with a rebrand, launching a new logo and colour scheme in collaboration with Maison024. As part of our redesign, we've transformed the packaging for all our products, adding a new luxury feel to the unboxing experience. We've worked hard to create sustainable yet premium packaging, ensuring our jewellery always arrives in style.

A diamond is a classic stone that carries a lot of symbolism and meaning, most often used for those special, celebratory pieces of jewellery such as engagement rings. There is a lot to think about when choosing a diamond, from the size to the clarity, but its shape (or cut) is particularly important to consider as it reflects you and your personality. Whether you want a timeless classic shape or something more modern and distinctive, we'll help you find the perfect lab-grown diamond with our comprehensive guide.